Courtesy: Vertigo_Warrior on Twitter: "The Konark Sun Mandir is one of the greatest scientifically designed structures ever built. Do you know why? #Thread https://t.co/oYjAMHXjjY" / Twitter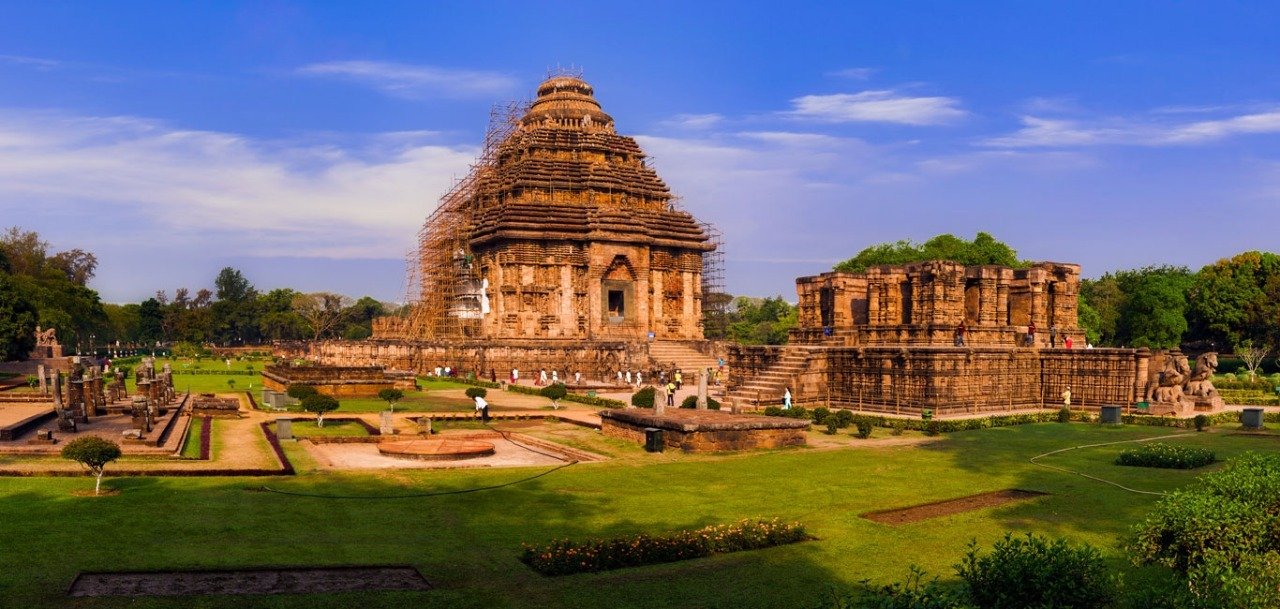 Built in the 13th century C.E, the Konark Sun Mandir combines advanced engineering techniques with astrological knowledge to correctly predict time of the day accurate to the minute. It does this via multiple sun and moon dials.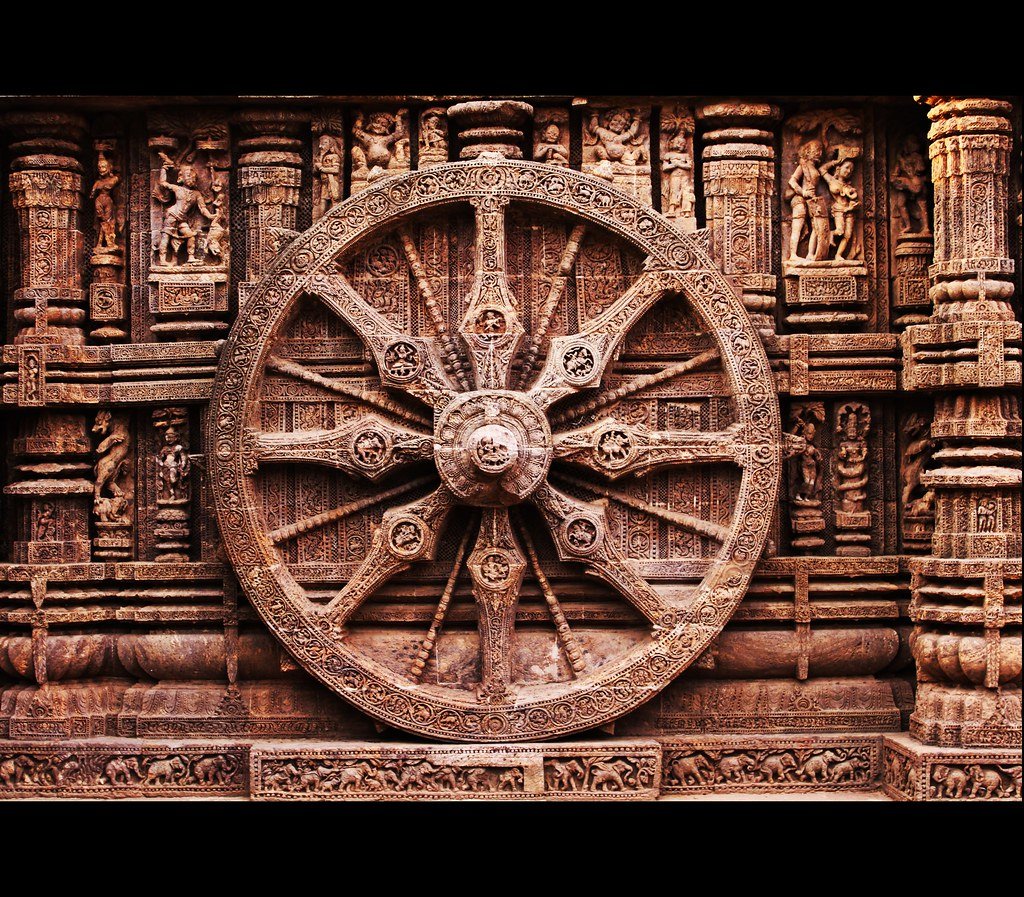 The large sundial consists of 8 major spokes which divide 24 hours of the day into 8 equal parts of 3 hours each. There are 8 minor spokes which run exactly in the middle of the major spokes such that the time between a major spoke and a minor spoke is 1.5 hours or 90 minutes.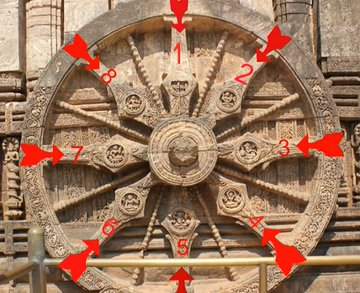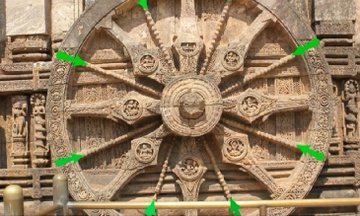 The edge of the wheel has 30 beads in between a minor & a major spoke dividing 90 minutes into 30 equal intervals of 3 min each. The beads are large & one can determine if the sun`s shadow falls on the center or on the ends. Thus we can calculate time accurate to the minute.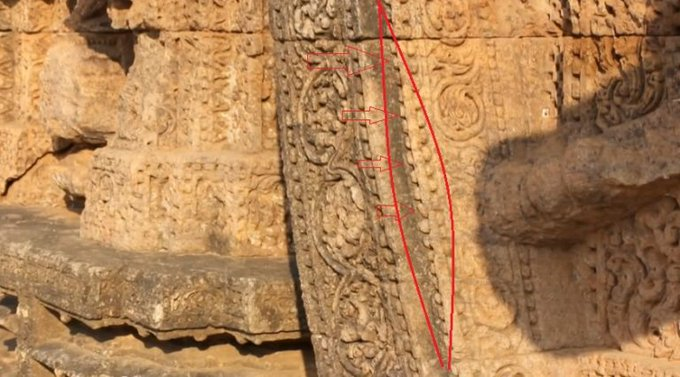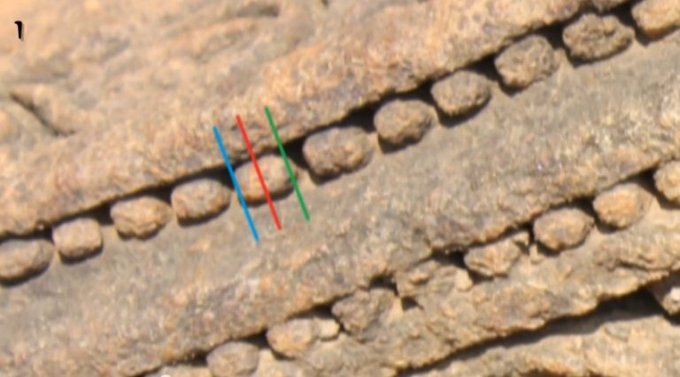 Imagine the multipe cases here. What happens whe sun gradually moves from east to west? The sundial being carved on a wall would not be able to tell time during the afternoon as sun would move away and not shine on this wheel at all.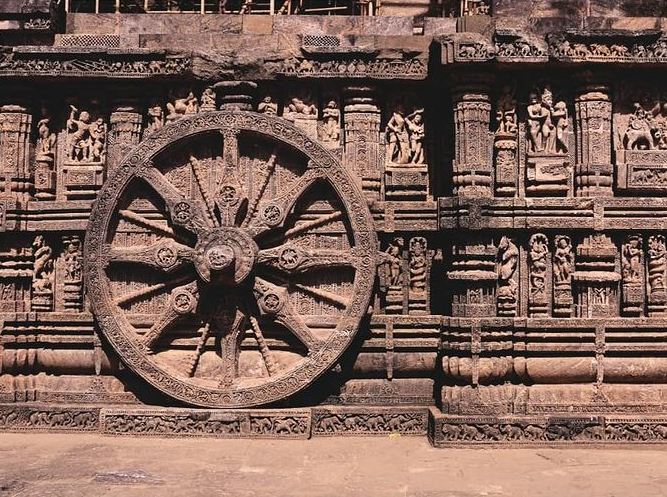 To tackle this problem, the temple has an identical wheel or sundial located on the west side. The east sundial works from morning to afternoon and the west from afternoon to sunset.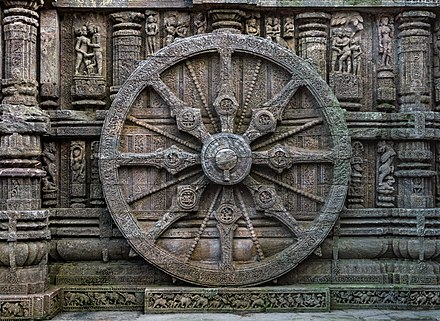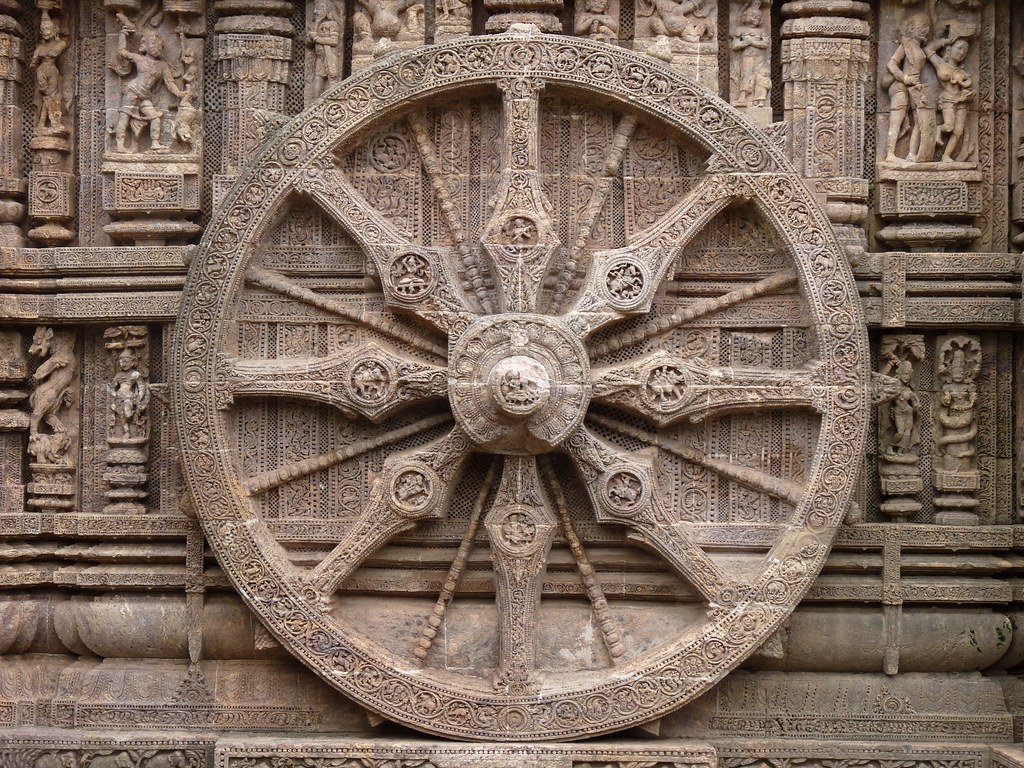 This brings us to the next question. What happens after sunset? There would be no sun and hence no shadows until sunrise. In fact, the Konark Sun Mandir has 24 such wheels carved across the temple which are said to serve as moon dials.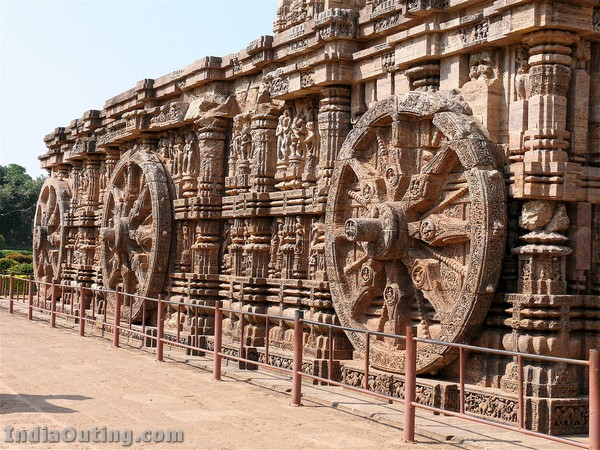 As a matter of fact up until 100 years back people thought the wheels on the Mandir were merely for decorative purposes. It was then that an old yogi was seen calculating time using the time and the essence of the wheels came to the fore.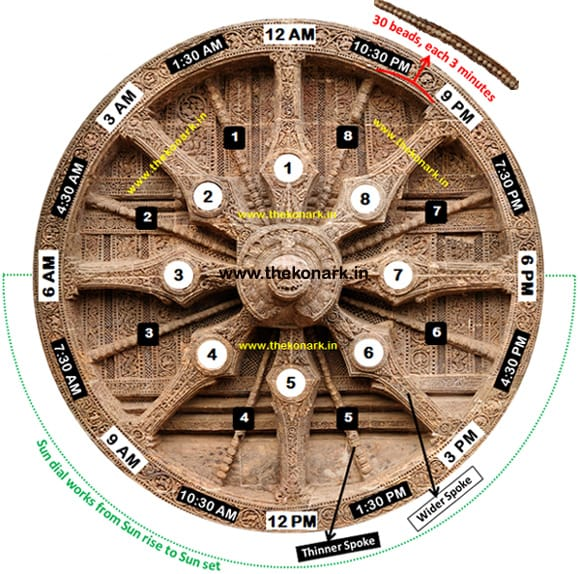 Even today our knowledge of the sun and moon dials of the Mandir are extremely limited. There are carvings on these wheels that people have overlooked for centuries.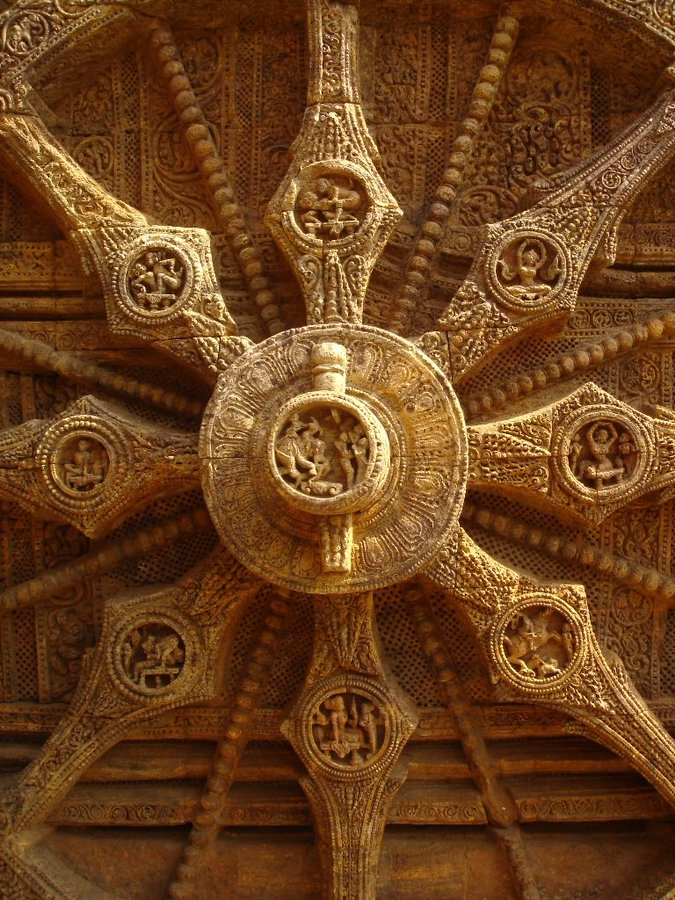 The Mandir was designed in the shape of a massive chariot drawn by 7 mighty horses with 12 pairs of decorated wheels at its base. According to some theories, the 7 horses represent the days of the week.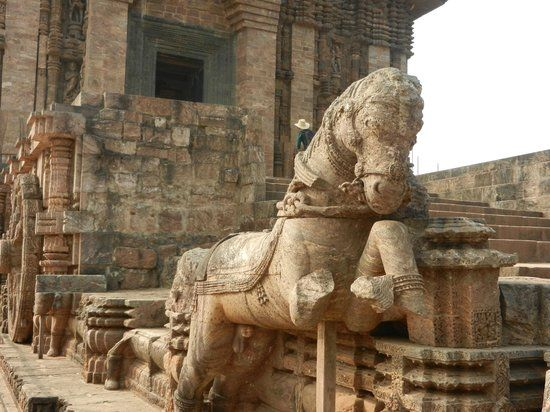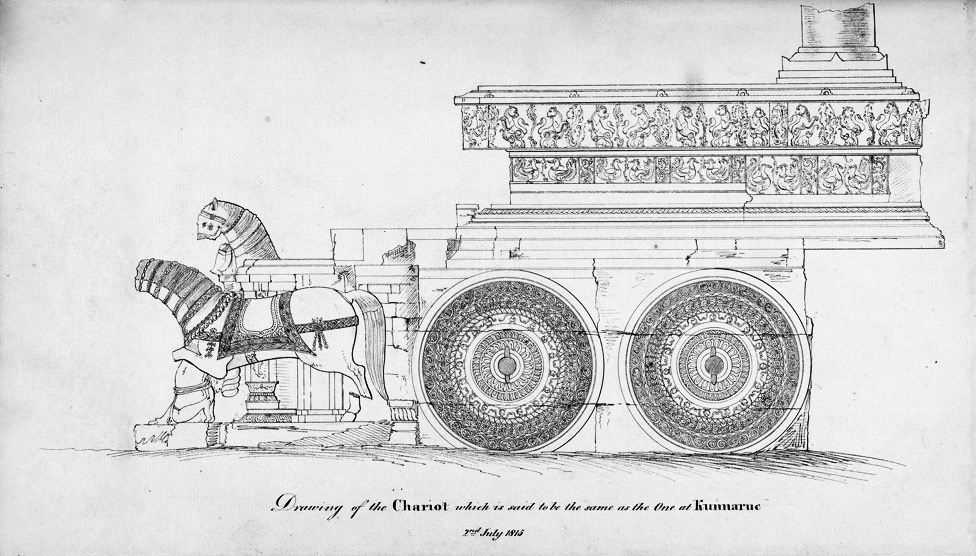 Just imagine the level of engineering which went into this and close knit work of sculptors, engineers and astronomers to create some like this close to 800 years ago.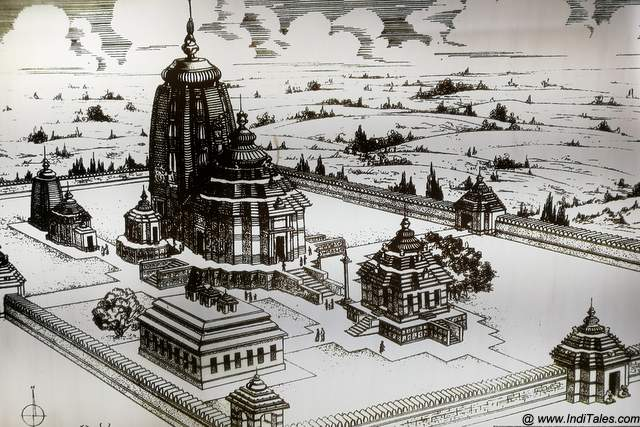 Time was not kind to Konark Sun Mandir. After being subject to inv@sions and ravages of time, the Mandir was on the brink of collapse. It has been partially restored, but the ramaining structure is a shadow of the once glorious marvel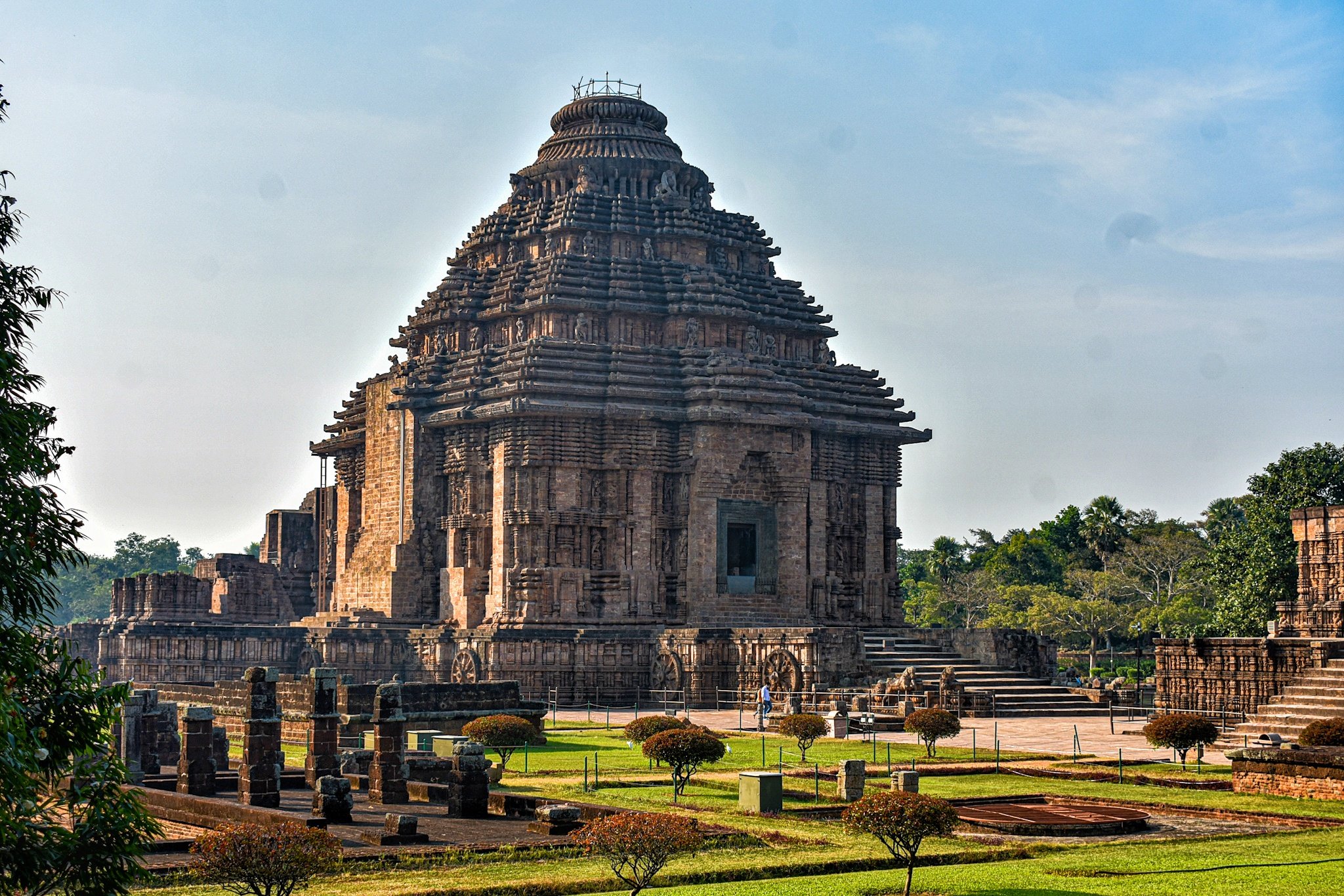 1. The original Mandir complex plan 2. A pictoral representation of the destr0yed and suriving structure 3. Mandir ruin photogrpah post partial collapse in 1837 4. Current residual surviving structure post restoration