Courtesy: https://twitter.com/mumukshusavitri/status/1532261065207074817?s=24&t=rsnv1Gu82ULo9uO982zZig
1 The Mughal emperor Humayun blinded his own brother Kamran & murdered his brothers Askari and Hindal.
2 Akbar the "great" killed his own foster brother Adham Khan by throwing him down from the palace walls at Agra, in 1562. Akbar's murder of Adham Khan was illustrated in the Akbarnama by the Mughal court artists Miskin and Shankar.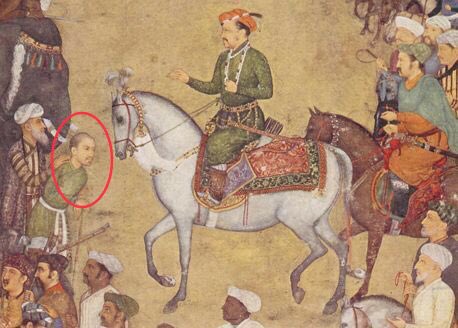 3 Jahangir cruelly blinded his own son Khusrau as his father Akbar wanted his grandson as heir, because Jahangir was an alcoholic & drug addict. Khusrau was captured, put on an elephant & paraded down Chandni Chowk, while his kinsmen were held at knife-point on raised platforms.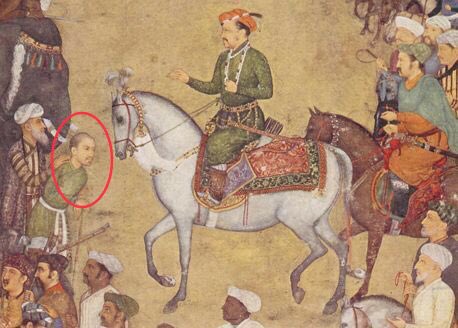 4 As the elephant approached each platform, each supporter was impaled on a stake (through his bowels), while Khusrau was forced to watch & listen to the screams. This was repeated numerous times, then Khusrau was blinded by his father Jahangir in 1607 & imprisoned in Agra.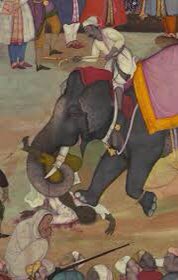 5 Shah Jahan blinded & murdered his brother Shahriyar in 1628. He executed 2 nephews & 2 cousins in 1628. He ordered his own elder brother, the blind & unlucky Khusrau's death by strangulation in 1622 in Burhanpur. He also killed his own young nephew, Khusro's son Dawar Baksh.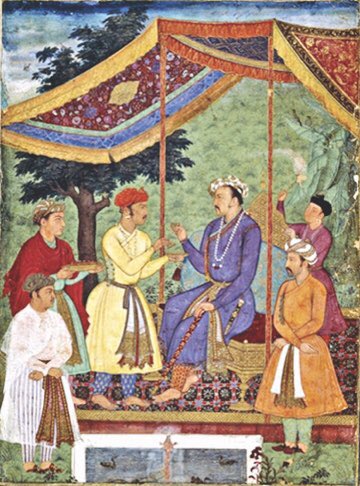 6 With such great role models could Aurangzeb be left behind? He killed his 2 younger brothers Shuja and Murad, hounded & beheaded Dara Shikoh & presented his head to father Shah Jahan. He threw his own father Shah Jahan & sister Jahan Ara into a dungeon prison in Agra Fort.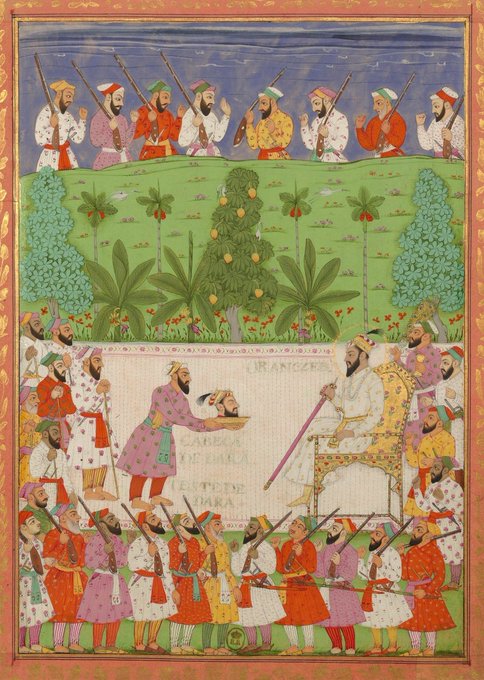 7 Shah Jahan was tortured for 8 years & only allowed to eat one dish till he died. Aurangzeb imprisoned his own son Muazzam for rebellion, exiled his son Mohammad Akbar & pursued him out of India, & imprisoned his own daughter Zeb-Un-Nissa for life for loving poetry & music.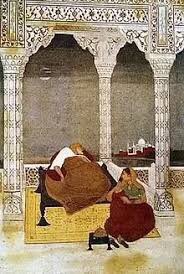 8 Mughal's f favorite assassination method was poisoning by 'poust,' a drink of raw opium seeds. Aurangzeb imprisoned his nephew Suleiman Mirza, Dara Shikoh's son at Gwalior fortress & force fed him poisonous poust for a year, till he died insane, trembling & forever handicapped.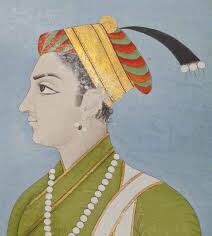 References: The Fall of the Mughal Empire (4 volumes) – by Jadunath Sarkar
Later Mughals – William Irvine